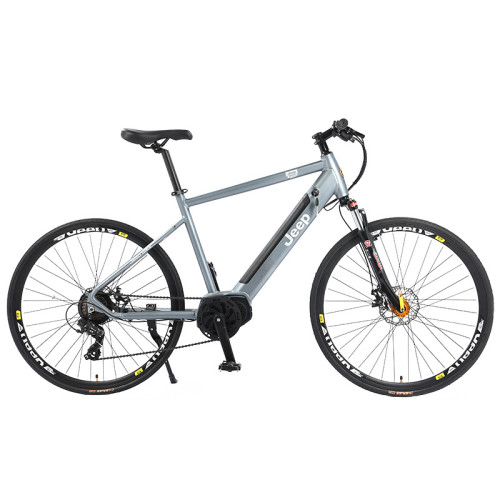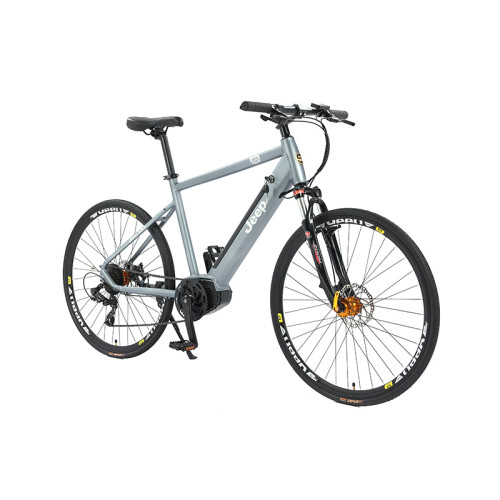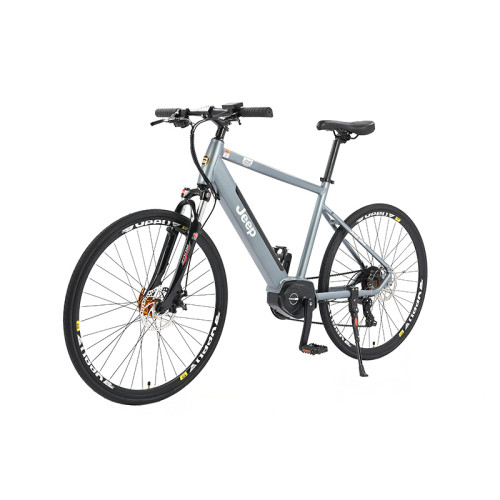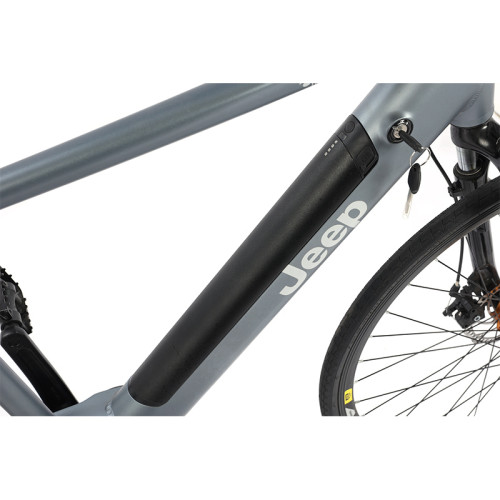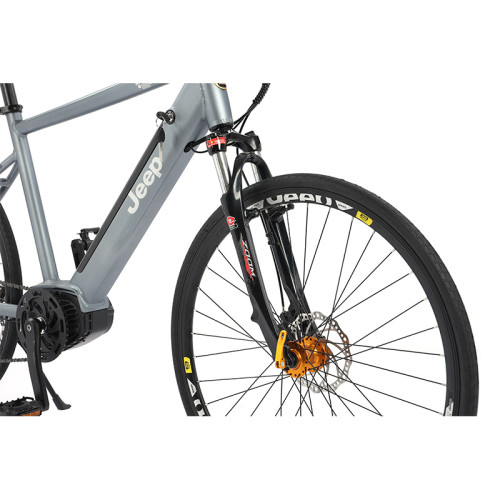 700C MID-DRIVE EBIKE - Jeep
Model

700C MID-DRIVE 250W ALLOY EBIKE
Description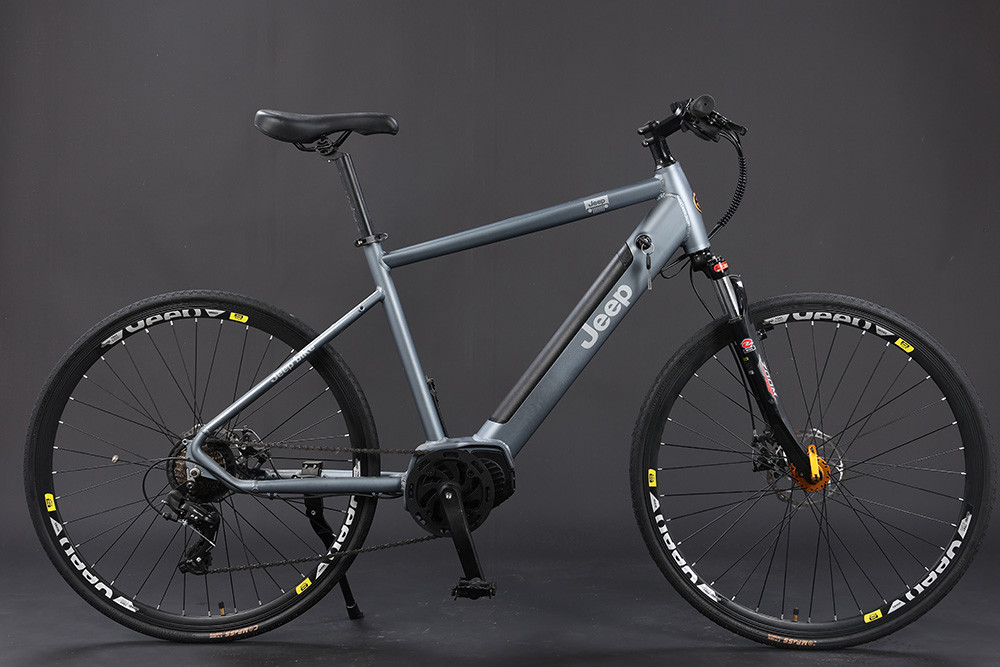 Our all-new 700C MID-DRIVE pairs the latest mid-drive eBike technology to a high performance city commuter at an affordable price point, with a fully integrated downtube battery and a powerful mid-drive motor. Add an optional city pack for mudguards and rear rack.
Our all-new mid-drive 700C city commuter packs in some of the very latest eBike technologies to provide an extended range upto 60KM. The handlebar mounted LCD information display shows usual information such as battery level, speed, trip distance and more. It also allows you to choose your assistance level, with 3 levels to choose from. With Shimano gearing, the 700C MID-DRIVE commuter eBike is the best way to get to work or cruise the city in style and comfort effortlessly.
H

ydroformed mid drive alloy frame

Jeep alloy commuter


Jeep disc brakes


Jeep alloy



Jeep 700C double wall disc



Sealed bearing alloy Quick Release



Jeep alloy flat bar



Jeep alloy



Ergonomic rubber grip



Jeep alloy 27.2mm



alloy platform 9/16"