Guard healthy growth, scientifically designed bikes that are really suitable for children
Share
publisher

Jack
Issue Time

2022/09/01
Summary
Jeep keeps thinking: what's the best bike for kids?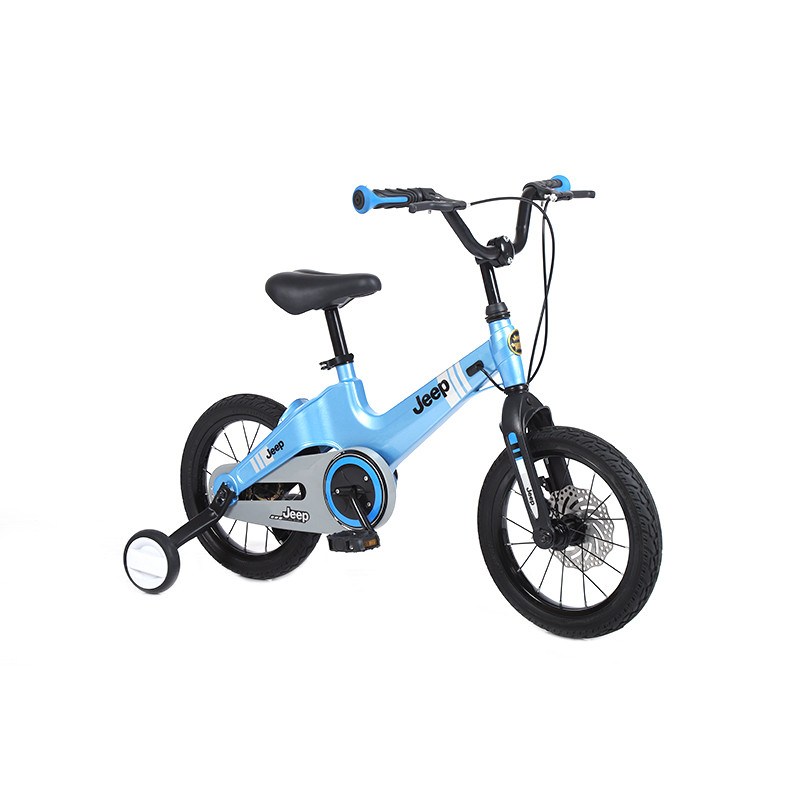 Jeep keeps thinking: What's the best bike for kids
As a product R&D manager who has been deeply involved

in the bicycle industry for many years, Jack has always hoped to provide children with more professional, more suitable and more ergonomically designed bicycles for children, but he found that many kids bike have this problem:

The weight of 17KG is inconvenient for children to control. The geometric design of the frame is too radical, which is unsafe and not conducive to the growth and development of children. The key is that the Q-value is too large, which is worried about affecting the shape of the children's legs.
What is the Q-value? let's first understand.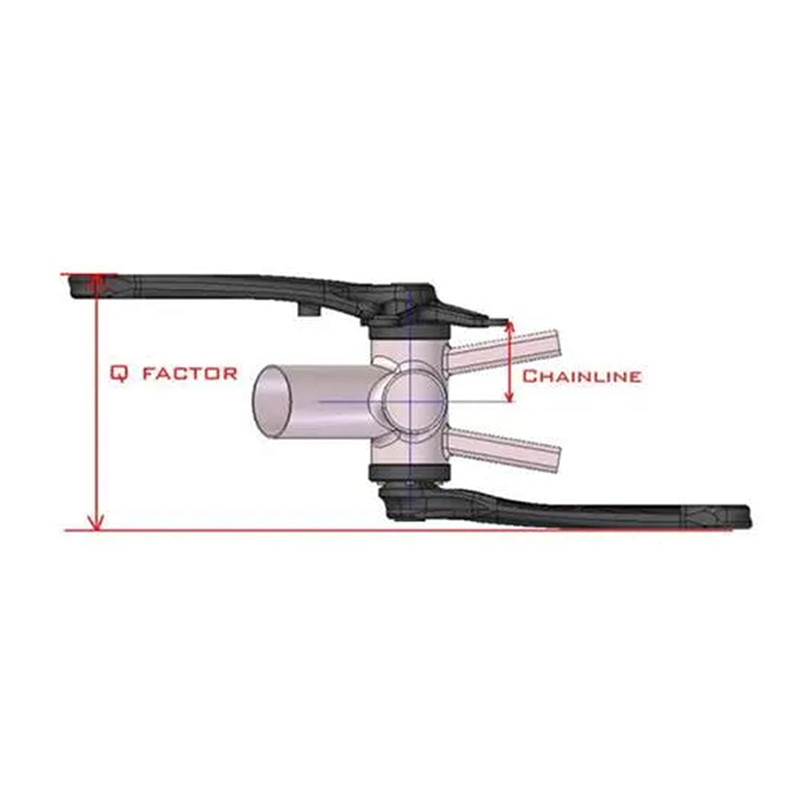 The Q-value is the distance from the vertical line between the outside of one crank and the outside of the other crank. If the Q-value is too large, the direction of force will be inclined, resulting in the loss of power and the deformation of the child's limbs. If the Q-value is too small, the ankle will hit the crank and crankarm. Therefore, a reasonable Q-value design can bring better riding force to the child and avoid the hidden danger of limb deformation, like the picture.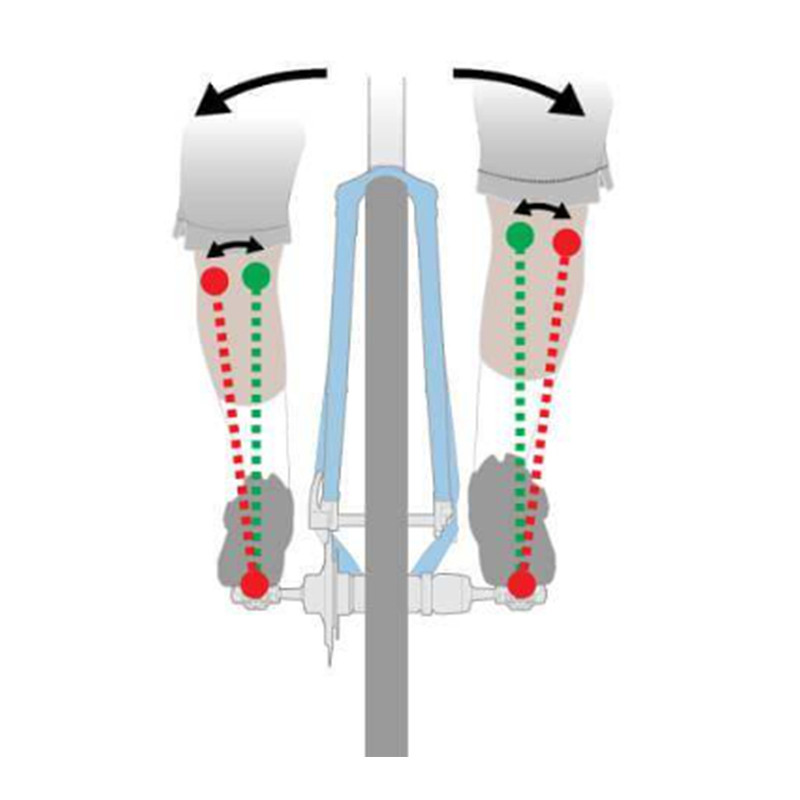 The correct Q-value is that the distance between the feet when riding is not much different from that when walking naturally. There is no professional data on children, we use adult data as a reference. The Q-value of the road bike is between 145-157mm, and the mountain bike is between 156-177mm. Mountain bikes are affected by the tire width and the center line of the flywheel, but the riding posture of children's bicycles is closer to that of mountain bikes, so they are all meaningful.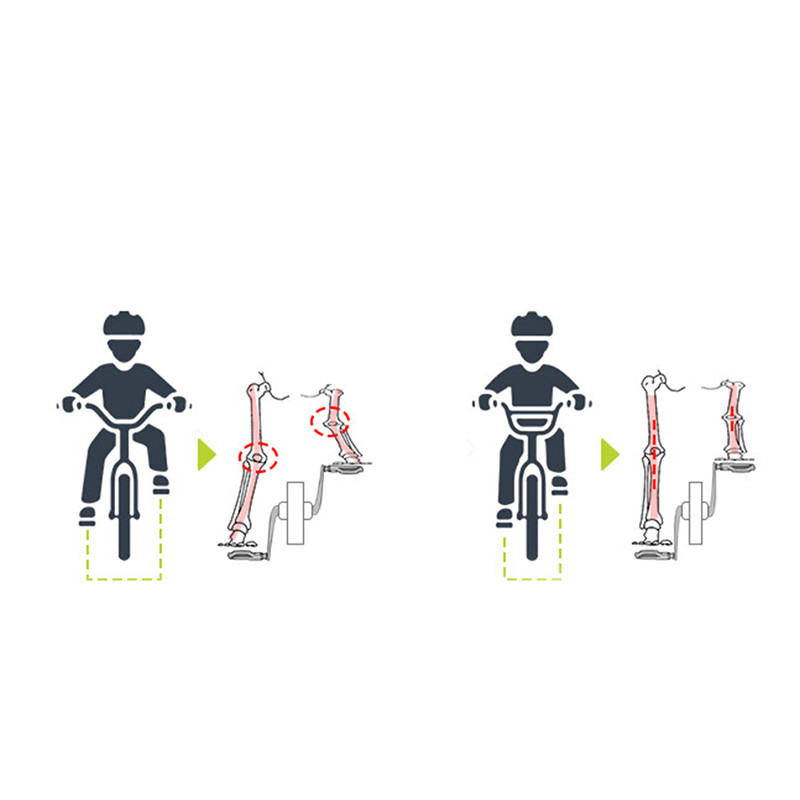 If the Q-value is too large, the legs will easily lead to joint damage and bone deformation.
Ultra-narrow Q-value, bones and joints are in a normal state during exercise.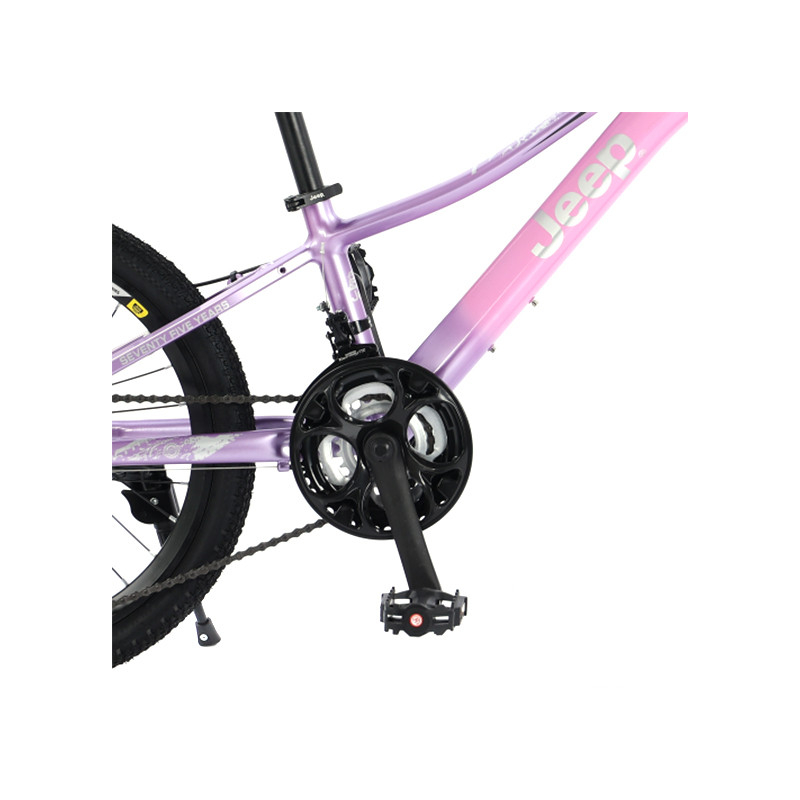 Jeep bike is most concerned about this, for example, the Q value of the 16-inch kid bike is designed at 131mm, and the crank length of 102mm is used to ensure the height of the child's feet and seat cushion, and ensure the child's bone development and riding safety.